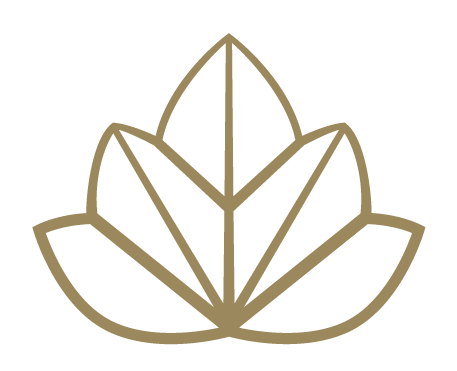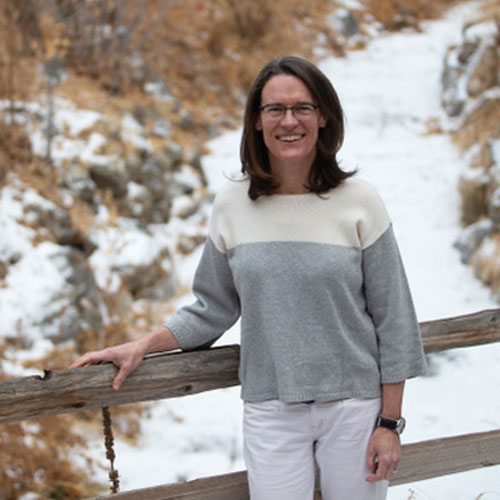 Tricia Petzold, MD, IFMCP
Dr. Petzold is a Family Physician certified in Functional Medicine. She teaches integrative and culinary medicine at the University of Utah. Her interests are in understanding the whole person, identifying WHY someone is having symptoms and using lifestyle and culinary medicine to optimize health.
Credentials:
Functional Medicine Certified Practitioner (IFMCP) – Institute for Functional Medicine
Family Medicine Board Certified – University of Utah, Family Medicine residency
Medical Doctor (MD) – Dartmouth Medical School
Bachelor of Arts in Theology– Georgetown University
Tricia's Perspective and Functional Medicine Journey
I entered medical school after studying theology in college, working for 5 years as an instructor at The Outward Bound School in Maine and ski patrolling in Colorado. These experiences led me to understand health as a reflection of the whole person and their interaction with their environment. I had the great fortune of growing up in a household where healthy lifestyle was modeled daily. My parents' lifestyle choices were purposeful, but only in retrospect do I appreciate the extent in which this environment impacted my overall health. In contrast, I found much of my medical education and training focused on using pharmaceuticals and procedures to treat symptoms. While treating symptoms is necessary and valuable for patients, what was missing was treating the underlying causes that are contributing to those symptoms. Inflammatory diets devoid of nutrients, lack of sleep, chronic stress, too little or too much physical activity, high toxin burdens, etc. are major contributors to chronic disease. Unfortunately, very little time was spent on these during my medical school education and residency training. My experience with conventional medicine left me with little understanding of how to uncover and address root causes of disease. Instead, it was more common to experience a visit of 15 minutes ending with the doctor providing a prescription to treat a symptom which often lead to the development of new symptoms as a side effect of the pharmaceutical prescription.
Having worked as an EMT first responder and ski patroller, I was drawn to emergency medicine after my family practice training. I worked for 18 years at the Snowbird Medical Clinic and spent 7 years in the Park City Hospital Emergency Department. I love working in urgent and emergency care, but often find myself frustrated with the conventional medical approach to chronic illness and am amazed by how many visits to the emergency room are for chronic conditions. I began wanting to help patients feel empowered through healthy lifestyles, avoiding chronic diseases and unnecessary emergency room visits. The final straw came when I cared for a young man in the emergency room with chronic back pain. Although I had seen over 100 patients with similar complaints, this time I was struck by the irony that I personally have had chronic back pain for most of my life and would not accept the care I was able to provide him. I was not helping him and likely hurting him by masking the underlying causes with pharmaceuticals. I had spent a lifetime learning about modalities that improve back pain. I thought I knew, and had tried, them all. There were many including massage and acupuncture that I could not prescribe because they were not usually covered by insurance nor part of our medical system. I felt a gap between what I knew and what I could apply to patient care. I went home from that shift determined to link my knowledge of the pathophysiology of chronic diseases with a practical way of helping my patients make meaningful changes. A good friend and colleague had left her traditional practice and started studying functional medicine. I had never heard of it. She encouraged me to take a course with the Institute for Functional Medicine (IFM).
After studying many anti-inflammatory lifestyle modalities including the science of sleep, nutrition, movement, and supporting the microbiome and immune system, I improved of my own health and became certified in Functional Medicine. During my first IFM module, the cellular and molecular knowledge I was exposed to in medical school finally became practical and relevant to patient care for the first time.
By addressing my diet, stress, sleep, and healing my gut, I uncovered root causes of the inflammation that translated to back and joint pain, mood swings, cramping and emotional lability. Having experienced the impact and power of my own lifestyle changes on my health, it is my privilege to continue learning and sharing this approach with others.
At the heart of who I am (Walk the Walk)
I just like being outside with family, friends and my dogs. Usually this means a hike, bike ride, ski tour or on a sailboat. Sometimes it overlaps with volunteer work on the Snowbird ski patrol, Holiday River Expeditions, Less Cancer, or the Inland Ocean Coalition, and occasionally over the years it has involved a spirited and fun organized event such as the 24 Hours of Moab, LOTOJA, TUNA citizens races, The Wasatch Overland, Leadville Nordic 100, Tri-canyon-trek, and most recently, The Utah Ski Mountaineering citizens series.
Take Charge of Your Health.
Naturally.
Heal your body from the inside out, talk to one of our providers now to learn how our holistic approach can help you.